According to the ATA stats, about 70 percent of all the freight transported annually in the U.S is supported by the trucking industry alone. There are 2.3 million class 8 trucks on the road and 11.7 million commercial trailers registered in 2011. 1 in 9 truck drivers out of 3.1 million drivers are independent operators. 1 of every 16 people work in the trucking industry in the U.S. around 442,338 are hire carriers and 700,300 private carriers in U.S.A alone, about 97.2 percent of them have fewer trucks and 90.5 percentage are operating six or less trucks.
The trucking industry plays the most crucial and important part in the U.S economy. As the economy changes so does the need and trucking industry. By paying the taxes you provide your part to keep the economy growing.
Truckers are familiar with the Form 2290 is used to report the Heavy Vehicles Used on public highways and to pay the taxes for their vehicles. Generally the tax period is July 1 till June 30 of the next year and the taxes are due and to be paid before August 31.
Any motor vehicle with a taxable gross weight of 55,000 lbs or more used on a public high way it is liable for paying the Heavy Vehicle use taxes which will be due by July 1 and the dead line will be by August 31. If your vehicles are used on the highway less than 5,000 miles (7,500 for agricultural trucks) you are exempt from taxes however you still need to report your vehicle to the IRS declaring the vehicle under "Suspended Vehicle" category. And if you use multiple vehicles in more than one month each vehicle should be reported separate regardless to being an individual, Limited Liability company (LLC), corporation, partnership or any other type of organization(including non-profit, charitable, educational, etc.,).
Trucks are to be reported annually and when reported , the IRS will process the request and issue with a Copy of Schedule-1 watermark (stamped) as proof of filing for taxes purposes if done through e-filing and you will get a stamped copy of schedule-1.
Generally the department of motor vehicle (DMV) will require the payment proof of Form 2290 for registration purposes. You can use the IRS water marker (stamped) copy of schedule-1 as a proof of payment while registering, renewing the license plates of your vehicles.
The schedule-1 copy will also serve as a proof for your vehicle while entering into the United States, if you do not have the stamped copy you may use a photo copy of schedule-1.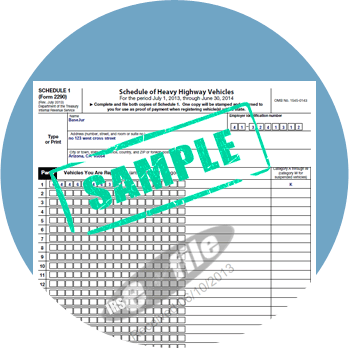 Proof of Payment
No proof of payment is required for a newly purchased vehicle to register with a state you could present a copy of the bill/invoice of sale showing that the vehicle was purchased within the last 60 days. However, you must file a return and pay any tax due. Proof of payment is not required for a newly purchased vehicle where the copy of Bill or invoice of sale would serve the purpose for registration.
Note. When you are about to register your taxable motor vehicle with any state during the months of July, August or September, you may provide them the immediate previous years IRS stamped Schedule 1 as proof. Remember to file Truck Dues Form 2290 for the current period by the due date of the return to keep you away from the IRS audits.
The DMV (Department of Motor Vehicle) in certain states may forward your return to the IRS if certain requirements are met. Only a limited number of states have agreed to participate in an alternate proof of payment program with the IRS. No further proof of payment is required if Form 2290 is submitted to the DMV for registration purposes, you have to contact the local DMV to check if your state participates in this program.
It is better to choose e-filing for paying taxes because if you have submitted the Form 2290 to the local DMV to forward your return it's not considered as filed until the IRS receives it. You will be responsible for any interests or penalties if the return is lost by the IRS. But when you e-file the return is submitted quickly and safely with response in within 30 minutes with the Schedule-1 copy sent to your email.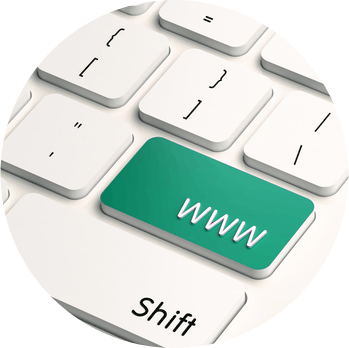 Record Keeping
It is mandatory that you keep the schedule-1 copies for a period of three years since the IRS may audit it any time if required else you might be liable for penalties in failing to prove the paid taxes.
Keep records of all the motor vehicle registered in your name or in your company name for only a portion of a period. If the tax is suspended on a highway motor vehicle for a period because its use on public highways during the period did not exceed 5,000 miles (7,500 miles for agricultural vehicles), the registrant must keep the records at least 3 years after the end of the period to which the suspension applies.
Records for each vehicle should show all of the following information.
A detailed description of the vehicle, including the VIN.
The weight of loads carried by the vehicle in the same form as required by any state in which the vehicle is registered or required to be registered.
The date you acquired the vehicle and the name and address of the person from whom you acquired it.
The first month of each period in which a taxable use occurred and any prior month in which the vehicle was used in the period while registered in your name, with proof that the prior use was not a taxable use.
The date the vehicle was sold or transferred and the name and address of the purchaser or transferee. If it was not sold, the records must show how and when you disposed of it.
If the tax is suspended for a vehicle, keep a record of actual highway mileage. For an agricultural vehicle, keep accurate records of the number of miles it is driven on a farm.
The above mentioned are the information that the IRS might ask of you so its vital to keep the documents safe for a period of three years in order to keep away from IRS audits. TruckDues.com helps the user to save the three years data and can be accessed anytime, anywhere by just logging into your account.
Get prompt Tax Help
It is not that you're not required to have complete knowledge of all the IRS compliances, but let the right person handle it efficiently. When it comes to truck taxes we can help you through but on other compliances?
It is not mandatory to have complete knowledge of all the IRS compliances, when it comes to truck taxes we can assist you through it but what about the other compliances?
The Tax payers Advocate Service (TAS) is the right point of contact at the IRS. This is a special and independent division within the IRS to assist tax payers who face economic harm and who seek help in resolving tax problems which can't be handled by normal channels. Their job is to make sure that the IRS treats the tax payers fairly and that you know and understand your rights. You can check more about this at http://www.irs.gov/Advocate.
Employer Identification Number
To report the Truck Dues online IRS requires your EIN (Employer Identification Number) or referred as Federal Tax ID number.
The EIN# is required for the IRS to protect your privacy and to know your identity. It is a combination of your EIN and your name as a unique identifier for every taxpayer. On an e-filed return, if a taxpayer's unique ID doesn't match IRS our records, e-file system rejects the return.
If you do not have an EIN, click here to apply for EIN online. You may also apply for an EIN by calling 1-800-829-4933, or you can fax or mail Form SS-4, Application for Employer Identification Number, to the IRS.
DBA (Doing Business As) Name
The phrase "doing business as" (abbreviated DBA, dba, d.b.a. or d/b/a) is to refer the trade name or a fictitious business name. It is a not a legal name registered with the authorities to conduct the business, but still it is the legal term used across United States and Canada, meaning under which the business or operation is conducted and presented.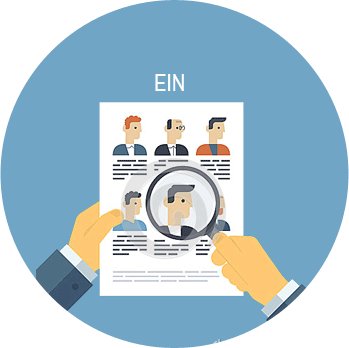 In several U.S. states, DBAs are officially referred to using another term. For consumer protection purposes, many U.S. jurisdictions require businesses operating with fictitious names to file a DBA statement. This also reduces the possibility of two local businesses operating under the same name.
Note, though, that this is not a substitute for filing a trademark application. A DBA filing carries no legal weight in establishing trademark rights.
EIN is the corporate equivalent to a Social Security number, although it is issued to anyone, including individuals, who have to pay withholding taxes on employees. It is also issued to entities, such as states, government agencies, corporations, limited liability companies, and any other organization that must have a number for a purpose in addition to reporting withholding tax, such as for opening a bank or brokerage account.
Generally legal name is used while registering a business for EIN (Employer Identification Number) not the doing business as (DBA) name.
EFTPS
EFTPS or otherwise Electronic Federal Tax Payment Services is a voluntary system to pay the truck dues online. EFTPS is a secured platform which helps you in paying federal taxes electronically using the Internet, or by phone using the EFTPS® Voice Response System. EFTPS® is offered free by the U.S. Department of Treasury.

You must have enrolled for this payment system before you can use it. To get more information or to enroll in EFTPS, visit the EFTPS website at www.eftps.gov or call 1-800-555-4477 (24 hours a day, 7 days a week).
For EFTPS payments to be on time, you must initiate the transaction at least 1 business day before the date the payment is due. You can pay using your checking account, when you are electronically reporting your truck dues just choose EFTPS as your payment option and make the necessary payment on time. It is you, completely responsible for carrying out payments with EFTPS. When you go with the printed Form 2290 to report truck dues, do not include the payment voucher. Complete the form and print it our mail the paper Form 2290 to:
Department of the Treasury
Internal Revenue Service
Cincinnati, OH 45999-0031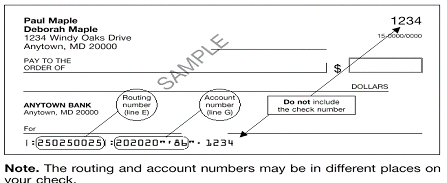 EFW – Electronic Funds Withdrawal
The other mode of paying the tax liabilities apart from EFTPs is Electronic Funds Withdrawal or EFW or Direct Debit. With direct debit (not to be confused with direct deposit), the IRS or state tax authority automatically withdraws the full owed tax amount from your bank account.
It's a convenient method as every individual or business filers can e-file and e-pay in a single step. It's free, safe and secure. Payment information is used only for the tax payment(s) authorized. The electronic payment will be effective (i.e., settled) on the date the return or form is e-filed. After the return due date, the effective date for EFW payments is the date the return or form is successfully submitted.
Direct-debit for partial tax payments are not available, and this payment option is on federal returns if you e-file.
What information you provide for EFW?
While choosing to pay by EFW or Direct Debit, you need to include the bank account number, account type (savings or checking), routing transaction number or routing number for the federal authorities to withdraw the tax liabilities from your bank account directly.
Routing Transit Number: The first two digits of the routing number must be 01 through 12 or 21 through 32. Do not use a deposit slip to verify the number because it may contain internal routing numbers that are not part of the actual routing number. On the sample check above, the routing number is 250250025.
Bank Account Number: The account number can be up to 17 digits. Omit hyphens, spaces, and special symbols. Enter the number from left to right and leave any unused boxes blank. On the sample check above, the account number is 20202086. Do not to include the check number.
Type of Account: The type of account can either be savings or checking. Many credit unions don't allow an electronic fund withdrawal from a savings account. Please check with your financial institution for further details.
Credit or Debit Card for 2290 Payments
IRS is now accepting 2290 tax payments through Credit or Debit cards. It's safe and secure - the IRS uses standard service providers and business/commercial card networks, and your information is used solely to process your payment. To pay your Federal Vehicle Use Tax Form 2290 by credit or debit card, you can use all major cards (American Express, Discover, MasterCard, or Visa). There is no IRS fee for credit or debit card payments, but the processing companies charge a convenience fee or flat fee. If you are paying by credit card, the service providers charge a convenience fee based on the amount you are paying. If you are paying by debit card, the service providers charge a flat fee of $3.89 to $3.95. Do not add the convenience fee or flat fee to your tax payment. If you make your payment using a credit or debit card, no need to include the payment voucher 2290-V if in case filing manually or as a paper return.
Paying 2290 taxes using your Credit or Debit Card is possible for 2019 – 20 tax returns, however you need to check with IRS if you intent to use this as your preferred payment option for earlier tax periods. The latest PDF version of Form 2290 released by the IRS has the provision to indicate IRS that you opt to pay using a credit or debit card. To pay with a credit or debit card, go to IRS.gov/PayByCard.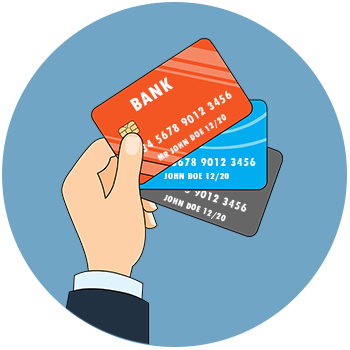 When Trucks Stop, America Stops